Artemide introduces new lighting collections
Pregnana Milanese, 6 October 2022 - On the occasion of Light+Building, the architectural design and technology trade fair in Frankfurt, Artemide introduced new lighting collections, coming from the brand's continuous research and technological innovation.
The roster of architects and designers who have collaborated with Artemide on the new collections include BIG - Bjarke Ingels Group, Mario Cucinella, Carlotta de Bevilacqua, Michele De Lucchi, Foster+Partners, Herzog & de Meuron, Davide Oppizzi, Progetto CMR, Carolina Gismondi and Daniele Moioli but also first collaborators Hassell and Carlo Colombo.
Artemide's new collections combine innovation and ancient knowledge, they are flexible and transversal proposals capable of bringing a good light in private and public spaces, personal or shared, indoors and outdoors.

Featured at Light+Building were professional systems such as Hoy, Katà Métron, Funivia, Turn Around, infrastructures that bring light into any space with measured parameters for perfect perception and great attention to energy consumption, increasingly reduced thanks to optoelectronic solutions that guarantee very high efficiencies.
The Hoy Refractive designed by Foster+Partners has an extremely technical performance and appearance that is perfect for workstations, with high efficiency, low luminance and precise control of the light beam that focuses solely on the work surface. The standalone and system versions are available in two lengths also with an additional indirect diffuse light.
The Turn Around floor created by Artemide's CEO and President, Carlotta de Bevilacqua, shares the same design principles of the Turn Around system, starting from parameters of sustainability, reduction, lightness, integration, optoelectronic intelligence, application freedom and interaction. The high efficiency and the flexibility of emissions management make Turn Around floor an optimal solution for intelligent energy saving that enhances the experience and awareness of the user. 
In addition to these technical and minimal systems, Artemide presents elements with a more prominent presence, stand alone solutions such as ALE.01 and Eggboard Circle designed for the office world, as well as chandeliers such as Veil, Unterlinden Chandelier, Zephyr and Osidio.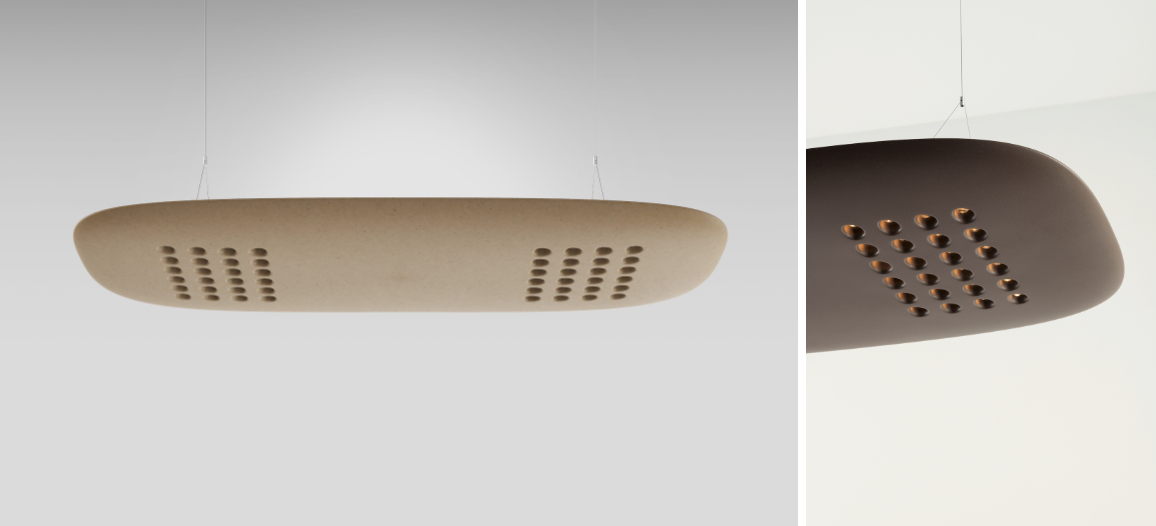 Designed by multidisciplinary architecture practice Hassell, ALE.01 is a suspension lamp that offers multiple user adjustable options. It follows different lighting requirements over the course of the day, giving value to the perception and well-being of the individual but also paying attention to a conscious and responsible use of light energy.

Eggboard Circle creates the perfect environmental ambience by combining acoustic control and comfortable lighting, with a transversal solution that fits perfectly into living and work spaces with a special double-sided material.

Designed by Carlo Colombo, Zephyr is a minimalist, elegant chandelier with a modular frame that enables infinite custom layouts to be designed to fit the needs of each project. The modular element is a double cylindrical diffuser with a central body that encloses the light sources and, by means of two rings rotating on the same axis, defines the position of the neighboring lighting bodies by connecting structural elements.
Artemide also presented perfect outdoor solutions such as La Linea, Unterlinden Outdoor, Se|eS, Funivia Outdoor, Needoo.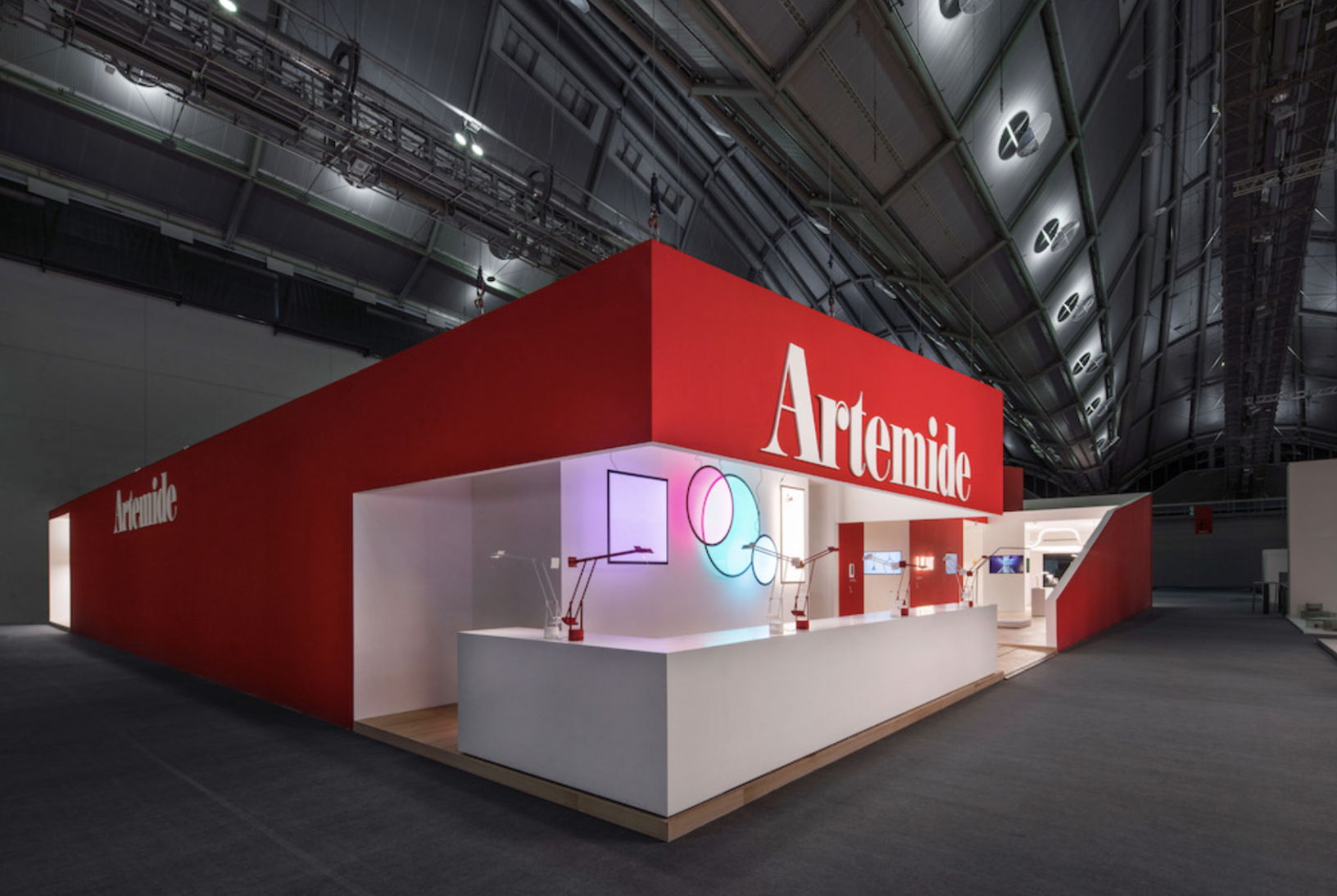 Italian architect Mario Cucinella is responsible for the booth at the fair, where visitors had the opportunity to experience the light that expresses know-how, skills and values of Artemide. Reinterpreting the space originally created for Salone del Mobile.Milan in June 2022, Cucinella has reused the materials for a more sustainable commitment that is expressed not only in the products but in all the actions of Artemide.
Light+Building has also been an opportunity for Artemide to present the fourth Sustainability Report, particularly significant for the formalisation of the Sustainability Plan. This aligns Artemide's perspective with the objectives established by the Paris Agreement, already certifying an important result in this direction with the 45% reduction of its GHG emissions (Scope1 and Scope2 Market Based) considering the values of 2021 compared to 2017, the first year of measurement.